Webinar: CMDBuild connectors for full interoperability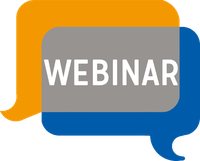 Next webinar:     "CMDBuild connectors for full interoperability"
The webinar will take place on May the 9th at 4 pm CEST.
Through its SOAP and REST web services, CMDBuild can natively be interfaced to any external data source.
In this webinar, we will speak about how this possibility is simplified with the implementation of connectors based on the CMDBuild Advanced Connector.
We will describe the standard connectors that are available in the complete CMDBuild READY2USE version, and we will present some case histories about custom connectors developed ad hoc for some customers, for inter-connecting CMDBuild with other software tools
We organize recurring webinars to present new features and functionalities of CMDBuild, CMDBuild READY2USE, openMAINT, and as well case studies.
You will have the possibility to ask questions, get new information and contact other users of the tools.
All webinars will be spoken in English.
Please fill-in the form to register to the webinar
Required fields
All personal data received will be used by Tecnoteca srl (Via L'Aquila 1/B, 33010 Tavagnacco - UD) according to Legislative Decree number 196 of 30 June 2003 (the new Privacy Code). Data collection is carried out according to the ways and means indicated in the aforementioned law for marketing and promotional purposes. The collected data will not be communicated or transmitted in any way to third parties. Based on the provisions set forth in article 7 of Legislative Decree n. 196/03 (Rights of the individual involved): at any time an individuals may access his/her data and request changes or cancellation or oppose the use of his/her data by sending a written request to the address indicated above.