Information Technology Infrastructure Library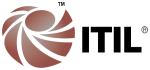 Information Systems are often asked to improve their performance reducing, at the same time, their costs.
Therefore, the most reasonable solution offered to IT managers to preserve required service levels is to assume an IT Governance system, reorganizing management processes, roles and responsibilities.
ITIL (IT Infrastructure Library)
model is composed of guidelines and "best practice" to handle informatics services; this model is widely and successfully used and it's described in several publications.
Developed for English Government ICT during the '80, the ITIL model is
nowadays diffused
and assumed as a public "standard de facto".
This model has helped writing recent ISO / IEC 20000 norms (once BS 15000).
ITIL sections (core books) of the new version V3 include:
Service Strategy: business and IT services uniform
Service Design: Service Management services planning
Service Transition: transition handling and production start
Service Operations: operational processes management
Continual Service Improvement: constant service enhancement
Main benefits
:
easy adoption thanks to "adopt and adapt" philosophy
process-based approach
high specialization and computer science orientation
structured and integrated view of IT environment
proactive approach to services management
summarizing, higher quality and lower costs
Focusing on planning and operational processes, among most popular ITIL covered processes, we have:
Change Management
Configuration Management
Event Management
Incident Management
Problem Management
Service Catalog Management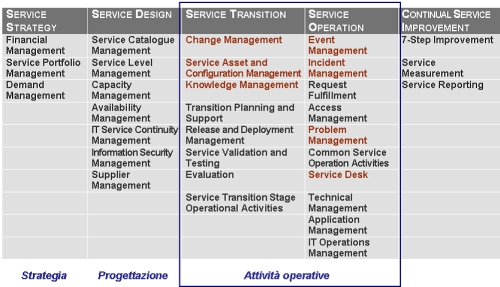 For every process, ITIL considers description, base components, principles and tools to measure service quality, roles and responsibility of involved resources, integrations points with other processes (to avoid duplications and low efficiency).
CMDBuild is completely ITIL compliant, from CMDB implementation and organization to the configuration and administration tools available for IT process management.