CMDBuild Newsletter nr. 77
January 2020
The new CMDBuild 3.2 version is ready
After completing the development activities a few weeks ago, are now underway the latest tests of the new CMDBuild 3.2 version, which will be released at the end of next week.
In the new version will be reintroduced some features present in CMDBuild 2.x and temporarily missing in CMDBuild 3.x, and new features will be available, including in particular the Scheduler Management.
Please find here below a list of the many new features coming:
management of the Dashboards, recovered from CMDBuild 2, with some improvement features (see next news);

management of the Scheduler, fed either automatically by operating on data cards or manually (see the complete description here);

extension of user preferences: home page, customization of lists of data cards (choice and width of columns and sorts), default filter for each class;

visual definition of a customized layout for each class, in terms of number of rows, number and width of columns and positioning of attributes in the resulting cells;

restoration of Wizard Connector tasks, for the visual definition of synchronization templates of external database tables with CMDBuild classes;

new types of permissions on processes (in the case of using permissions on the lines of a class, possibility to specify the permission to be applied on extra filter lines);

checking of password definition criteria;

new GIS implementations: completion of the thematism, display of objects present around a point on the map, search for an address;

display of the status of the various server services used by CMDBuild;

new role of "limited" administrator with the possibility of creating users on his Tenant;

Single Sign On authentication on LDAP systems through the use of the open source CAS service.
CMDBuild 3.2 will rely on the Java 11 platform (OpenJDK 11 LTS suggested), the most recent LTS version of the new generation JDK.
Dashboards available again in CMDBuild 3.2
With CMDBuild 3.2 dashboards are available again, with some improvements too.
It will be possible again to configure, in the Administration Module, pages containing graphs of different types, and then make these pages available in the Data Management Module.
In the configuration phase, once the dashboard has been named, it will be possible to:
define the layout specifying the number of rows and columns in which dividing the page and the width of each resulting cell;

insert in each cell in visual way (drag & drop) one or more elements of the following type:

graphs of different types: bar, line, pie, gauge;

data tables (new compared to CMDBuild 2) coming from CMDBuild classes or views or database functions;

texts (new compared to CMDBuild 2);

configure the chosen element:

for charts, the data source, chart type, labels on the axes, etc.;

for data tables, the origin from classes or functions and pagination;

for texts, the size of the field.
The administrator can then insert the new dashboard in the Navigation Menu and assign different viewing permissions for groups of users.
Enabled users can then consult the dashboard in the Data Management Module.
Having the dashboards available again, one of the first objectives will be to reuse them in the next versions of CMDBuild READY2USE and openMAINT, to graphically represent some situations of greater interest for the operators: asset classifications (age, frequency of failures, performance, etc.), performance of the service desk (SLA), economic aspects, etc.
Update on the roadmap of the CMDBuild project
Completed the CMDBuild 3.2 version, the project roadmap will continue with the next CMDBuild 3.3 version, which we plan to release after the summer, and with a possible intermediate minor 3.2.1 version, containing some bug fixes and some minor improvements.
The work plan of the new CMDBuild 3.3 version will be defined in the coming weeks, but we can anticipate that it will include:
retrieve of the massive modification function of the data cards (last function available in the old CMDBuild 2 version and not yet migrated to CMDBuild 3);

some improvements on the user interface (more extensive information in the Relations TAB, page help, etc.);

some extensions in the attachment management (preview, upload/download of multiple files, etc.);

some new server-side features (import in ADD mode, etc.);

some new support features in the Administration Module (home page with a summary dashboard of the configured entities, access to system logs, etc.).
The work plan can be integrated according to the needs that will emerge during the development of some important project implementations for customers, currently underway.
We will immediately work on the remaking of the Mobile APP, which will occupy a large part of the current year and will include:
the revision of architecture and technologies, which will conform to the design choices of CMDBuild 3;

compatibility with the main new features of CMDBuild 3;

the possibility of including "custom pages" optimized for mobile devices;

management of georeferencing functions.
During the year, updated versions of the vertical applications CMDBuild READY2USE and openMAINT will be released.
openMAINT Reference & Case Study: Property and Real Estate Services Division, Trinidad and Tobago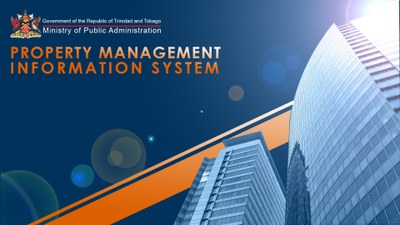 The Property and Real Estate Services Division (PRESD) is a Division of the Ministry of Public Administration (MPA) of the Government of the Republic of Trinidad and Tobago, and is responsible for the acquisition, rental, maintenance and sale of properties used by the State.
The Ministry was tasked in 2018 identifying and implementing an appropriate software solution to assist in managing Government's activities related to state-occupied properties.
The IT Service Division of the Ministry of Public Administration, in 2018, identified the openMAINT software as being the best fit application for the PRESD, since the application encompasses features for Real Estate Management, Facility Management, Site Maintenance, Economic Management and GIS support.
openMAINT's data integration and services allows the PRESD to upload a complete registry of assets (essentially properties), along with their respective maintenance schedules, contracts and leases. These tools enable the PRESD to generate effective reports that allow optimal decision-making and general improvement in its operations.
Information Technology Dept. - Ministry of Public Administration, Government of the Republic of Trinidad and Tobago
CMDBuild Reference & Case Study: CMDBuild at B3Partners BV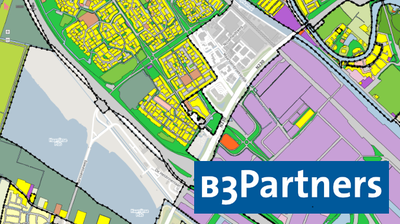 B3Partners BV is based in the Netherlands and provides software using geographical maps to mostly governmental organizations, like municipalities, provinces, safety organizations and water management organizations. Our customers use our map software to do planning or preparing permits. Most maps contain a wide variety of data, like the ownership of buildings, the exact location of items in the public area and current environmental plans. Every night changes are collected to keep the maps with data up to date. B3Partners uses Open Source software and all software we develop ourselves is also donated back to the public domain as Open Source software (see Github.com/b3partners).
Until recently B3Partners used a database with some generic tooling to keep track of project, finances and resources. Only time tracking was done with a self-developed dedicated application. This method has worked for many years as we are a technical oriented organization that could cope with these generic database tools. Nevertheless, there are severe drawbacks in working in this way:
accidental deletes or wrong inputs could only be remedied by a restore of a complete database;
there is no record of the person doing the input;
workflow depends on manual actions without checks.
Another drawback is the lack of a standardized way of doing things. If a wiki seemed handier, data was put in a wiki. A spreadsheet also is appealing to use for a quick report; next the spreadsheet is used for many years and it exists in many versions.
B3Partners now exists over the 20 years and (too) many processes and datasets came in use for the control of the operation. It was time to migrate to a new platform that was capable of handling all our needs. But we wanted to retain our flexibility. Over a year we have investigated several options with a focus on configuration management databases or IT service management software. Every single one of the investigated applications tried to force a new way of working for us. Of course it is nice to have industry standards implemented and ready to go, but we never wanted to use most of those pre-configured processes of datasets.
We were testing CMDBuild READY2USE and we were close to discard this option as well, since this pre-configured environment was not in line with our needs, when we found out that we could also use the basic CMDBuild, and implement our own processes completely in the way we wanted. This was very promising. We were carrying out our investigations right when the new CMDBuild version 3 was delivered by Tecnoteca. We were pleasantly surprised by the responsive support desk and the prompt bug fixes. This all gave us confidence in the product CMDBuild and in the company behind it: Tecnoteca.
Step by step we have implemented the following functions:
Simple CRM with contacts and organizations;
Project and task definitions with export to external GANTT chart application;
Timesheets coupled to projects and tasks and a home-grown timesheet application;
Configuration management for servers and software (as hosted for our customers);
Update workflow for the software we host for our customers;
Future invoices and accounts payable (addition to external accounting software) including cash flow prognosis;
And, finally, several sanity checks over all mentioned administrations.
Today all our employees feel comfortable using CMDBuild and we will surely continue to build more processes into the system. We will investigate some of the more advanced CMDBuild features and probably we will include these in the next versions of our implementation. CMDBuild is flexible, so we expect to be able to anticipate on any future development. Also, we are developers ourselves, so we may give a hand.
Chris van Lith Msc - Owner B3Partners BV
CMDBuild 3.2 Presentation Webinar
Will it be held next February 25th at 4 pm (CET - UTC+1) a webinar in which we will present the main features of the new CMDBuild 3.2 version.
Participation is free, registration is required via this form.
The webinar will be held in English language.
At the end of the presentation it will be possible to ask questions through the chat tool and get answers from Tecnoteca Technicians.