Webinar: Presentation of CMDBuild 3.0 version
Free webinar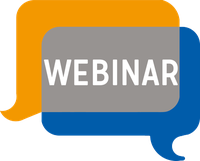 Presentation of CMDBuild 3.0 version
The webinar will take place on January 31st at 4 pm CET.
We will present the progress of the new CMDBuild 3.0 version.
The webinar will be a great opportunity to know the new features, and in particular the new GUI.
At the end of the presentation it will be possible to make the questions through the chat tool and receive answers from Tecnoteca technicians.
The webinar will be held in English.
Participation is free and registration is required via the form below.
We organize recurring webinars to present new features and functionalities of CMDBuild, CMDBuild READY2USE, openMAINT, and as well case studies.
You will have the possibility to ask questions, get new information and contact other users of the tools.
All webinars will be spoken in English.
Registration closed.