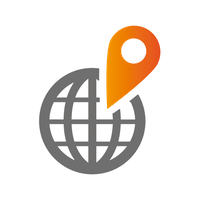 Keeping update the location (georeference) of items is important especially during the Asset Management activities.
CMDBuild includes three possible solutions:
georeference of items on maps (e.g. buildings, data lines or assets located outside the buildings, like street cabinets, traffic lights, cameras in restricted traffic areas, etc.);
items georeference (plants, technical items, furniture, fire extinguishers, etc.) on 2D planimetries of the floors of each building;
items georeference within 3D models.
In these cases the features to view, query and change the item position are available from web browsers, without installing any plug-in.
In the first case CMDBuild uses external map services, among which OpenStreetMap.
In the second case, you can upload vector maps into the system (which are usually produced by the program AutoCAD) used as background files, while the item position is archived in the same database PostgreSQL, by using the spatial extension PostGIS.
In the third case, CMDBuild supports the BIM paradigm (Building Information Modeling), which is a conceptual solution with the aim of managing the building design procedure, from the conception of the building to its construction, use and maintenance, and finally to its demolition, if any.
CMDBuild is able to sync automatically the chosen information from a BIM repository by using the open standard format IFC (Industry Foundation Classes) and display in a realistic way interiors and assets thanks to a 3D interactive viewer, integrated in the user interface.