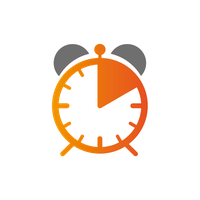 CMDBuild allows you to configure automatic, synchronous and asynchronous operations executed in background by a scheduler integrated in the system.
In particular, the scheduler allows you to:
control the e-mail inbox, register the e-mails in the system together with any attachments, notify their incoming and start a workflow
check if some specific conditions happen on the CMDB data (e.g. imminent expiry of the warranty period), notify them via e-mail, start a workflow and execute a system script
check the occurrence of some actions executed by operators on the CMDB data, notify them via e-mail and start a workflow or execute a system script
start a workflow
start an instance of the simplified synchronization data connector "Wizard Connector"
send an e-mail with default deadline, with a possible attached report
For all above mentioned operations you can find a visual configuration wizard in the Administration Module.
The control panel of the Scheduler (Task Manager), available in the Administration Module, shows the configured tasks with their related status and allows their management (start, suspension, removal, configuration).
The feature is based on the use of the open source tool Quartz Job Scheduler, integrated in CMDBuild.
Usefule links: